Generating your own GCM Push Notification Key
STEP 1: Create a Google Project and save the "Project Number"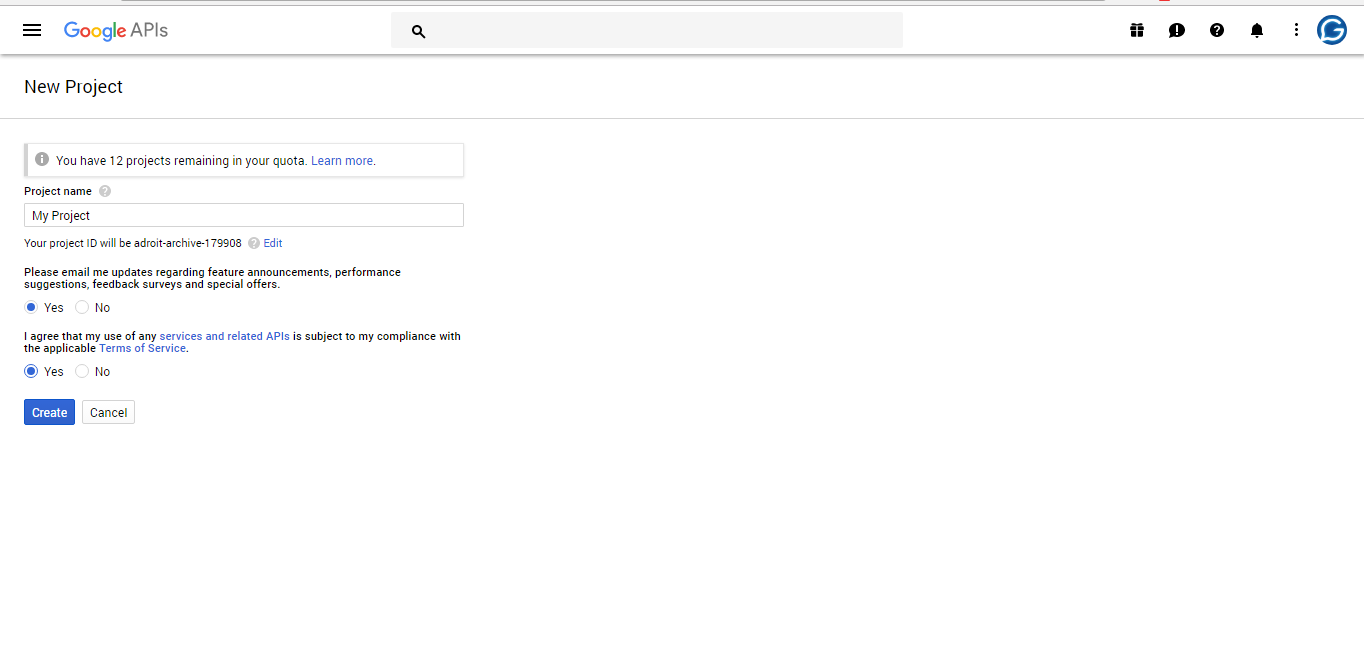 1.2 Select your Project and go to IAM & admin->Settings. Your project number should be located on this page.
Copy the "Project Number" from this page.
You will need to add it to the source code of your app later when you follow the SDK guide.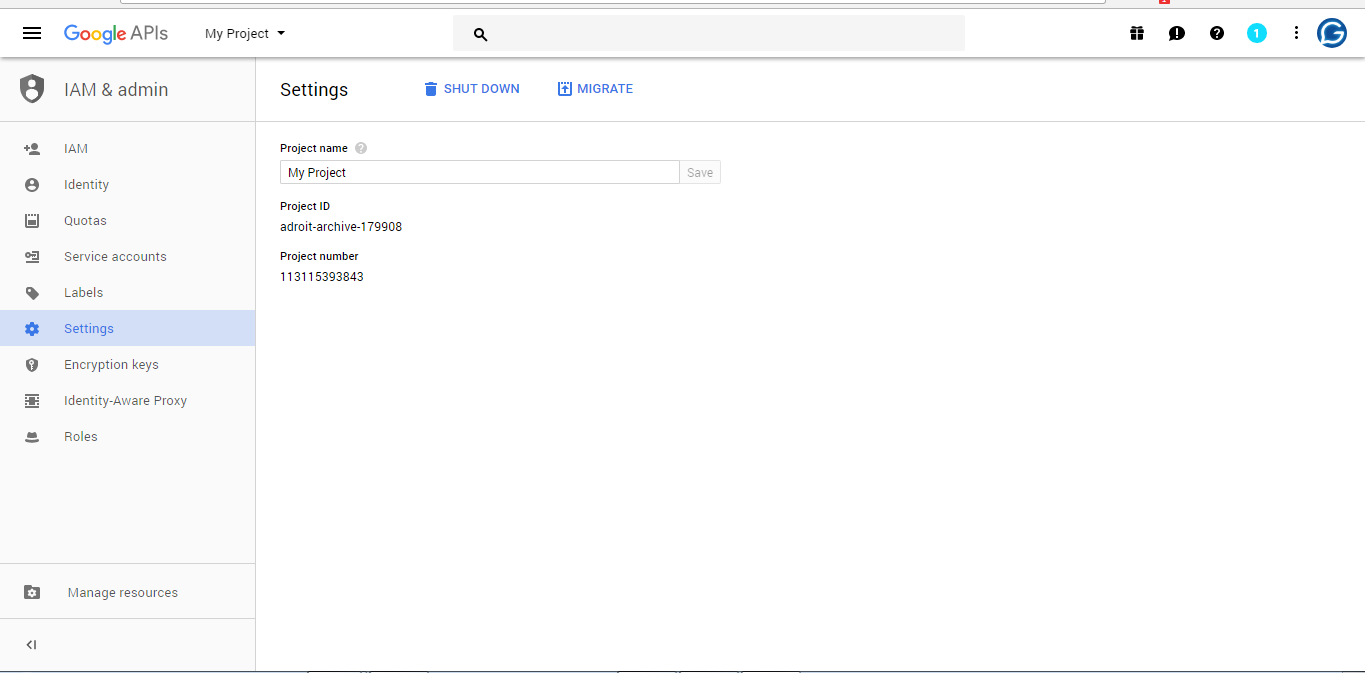 STEP 2: Turn on "Google Cloud Messaging" API
STEP 3: Create and save Server Key
3.1 Under "APIs & services" > "Credentials", click "Create credentials".
3.3 Press the "Create" button.
IMPORTANT
DO NOT enter anything into the box.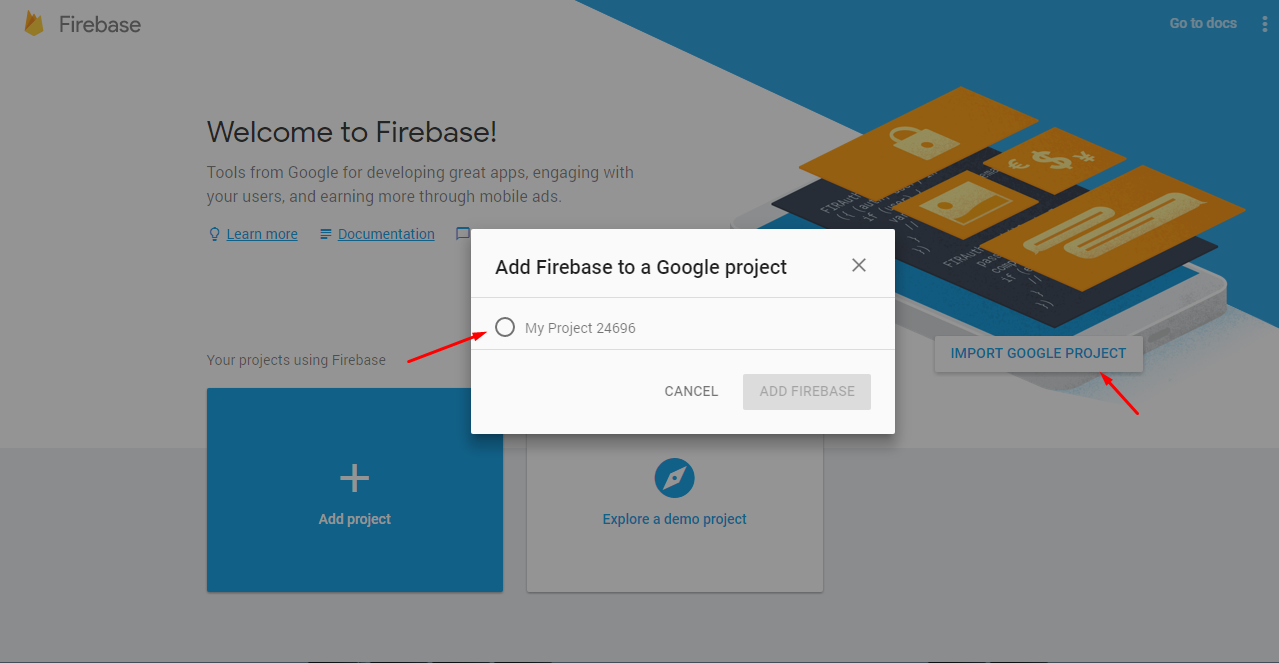 STEP 4: Send your GCM credentials to Gravitec support