How to find your Rest API keys
Tab "Rest API"
To locate your API Key in your Gravitec account, please follow these steps:
Log into your Gravitec account
Select a site
Click "Settings" from the Left Menu
Click on "REST API" tab
Copy/Paste the App key and App secret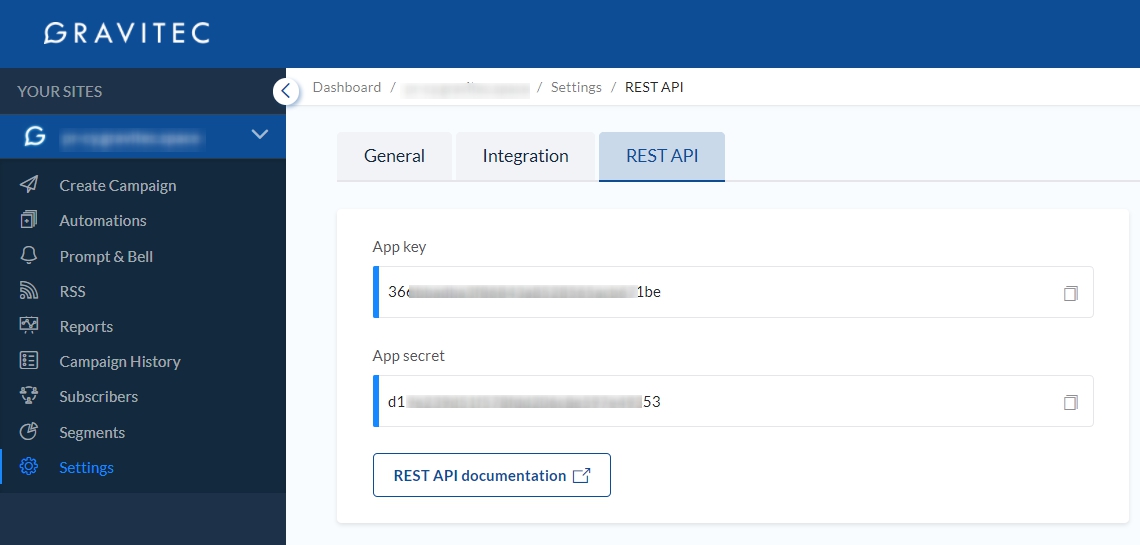 This tab displays the key pair for the service's REST API. API access allows you to send push campaigns directly.

For Free plan only 10 push campaigns per day are available through API.

Zapier integration
When you start creating a Gravitec Zap, you will be asked to connect your Gravitec account.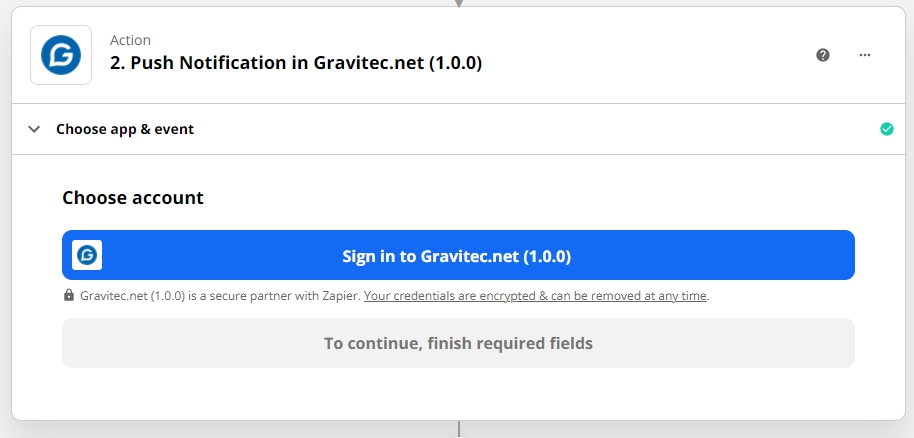 Next, you'll be asked to enter your Gravitec Username as App key and Password as App secret.