Team tab
Team tab
This Profile Settings tab allows you to add users and manage their rights and accesses to your account.
This tab is available only for users with the tariff plan Business. Clicking on the button Upgrade to Business opens the billing payment page.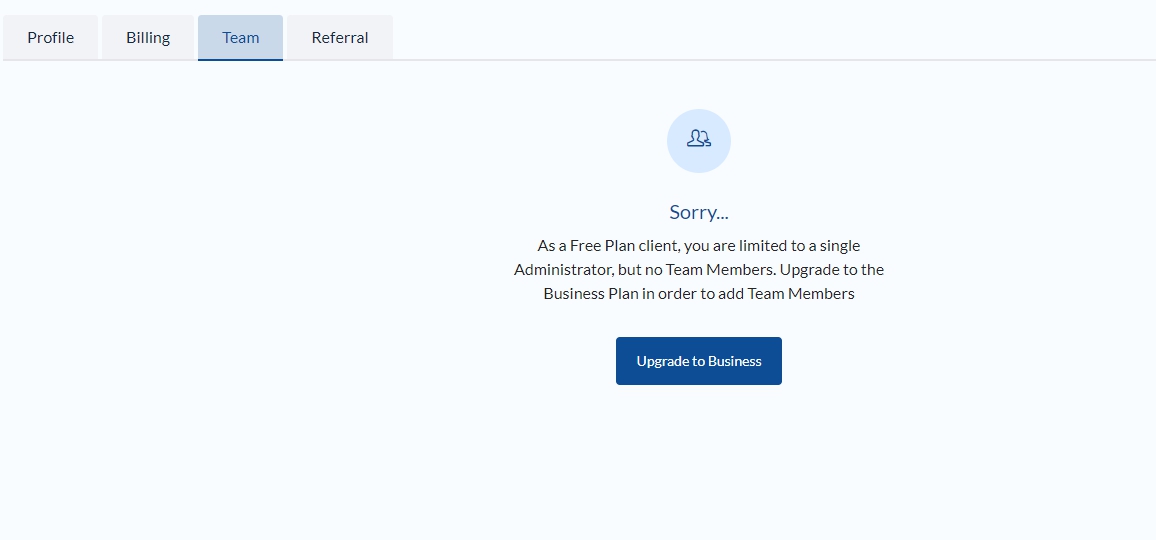 When going to the tab, a table with the list of users is displayed.

The table has the following fields:
Name - User name;
Email - Email;
Status - one of the statuses: Awaiting activation, Active, Inactive;
Date activated - creation date of a new user;
Actions - activities available under the user account;
And also the button Team member.
Create a new user
To create a new user you need to:
Click Team member button;

In the form that opens, fill in the fields:
Email - email that will be associated with the user's account;

Name - name of the new user;
New created user is displayed in the user list in status = awaiting activation. After confirming the email and setting the password, the user status changes to Active.
It is possible to resend a request to activate a new account.

Granting service permissions to new users
Created by the user you can give the permissions for all or separate sites. For this purpose you need::
- Click on the Edit button (1) in the list of interested users:
In the list of sites(2) mark the sites to which permissions are to be granted;
When the checkbox Select all sites(3) is activated, all sites will be selected;
When the checkbox Access to all new sites(4) is activated, permissions will be granted automatically to all sites added later.

User deactivation
There is also a possibility to deactivate a user, i.e. to limit his access to the service. To do this, click the Deactivate button and confirm the action in the pop-up window.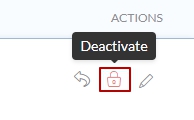 When a user is deactivated, its status changes to Inactive.
It is also possible to reactivate an inactive user. To do this, just click the Activate button and confirm the action in the pop-up window. After activating a user, his status will be changed back to Active.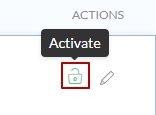 Access even for active users is possible only if the administrator of the service is on the Business tariff.
Added users can not change their email, only password.